Introducing the
Command Console
Command Console is the one-stop dashboard for your convenience store's EV fast charging station. It allows you to monitor performance, revenues, uptime, session data, and costs all in one simple-to-use interface.
Command Console is always powered by the latest version of PowerNode-OS, updating frequently to give you immediate access to the latest software, best reliability and highest performance.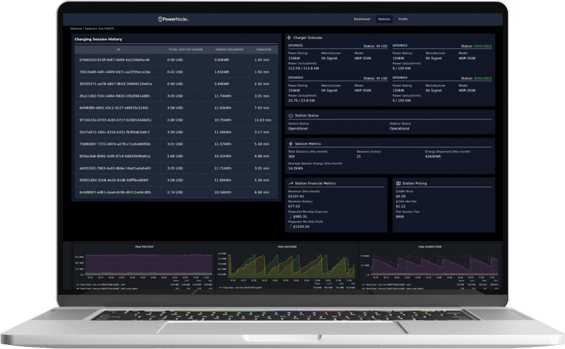 Command Console comes with out of the box functionality to give you real-time insights into your station's uptime, a direct point of sale integration to make payments easy, granular revenue & cost tracking, and session metrics that quantify driver behavior.