Electric Era is creating the future of car refill for the next generation of drivers.
Our family of solutions is powered by PowerNode-OS, a real-time software platform that brings optimized and reliable charging to every PowerNode charging station.
Charge with PowerNode™
PowerNode-OS controls a flexible hardware ecosystem with edge and cloud compute to enable high reliability EV fast charging anywhere on the grid.
It provides integrated charger management, battery management, autonomous fault detection and recovery and OCPP messaging to optimize charging station performance in the toughest locations for the next generation of drivers.
PowerNode™ Point-of-Sale Integrations
PowerNode-OS delivers high success rate payment processing to the driver, turning charging performance into payments with multi-platform point-of-sale integration.
It aggregates your station's performance into key economic insights while also allowing station owners to track financial performance down to each unique transaction.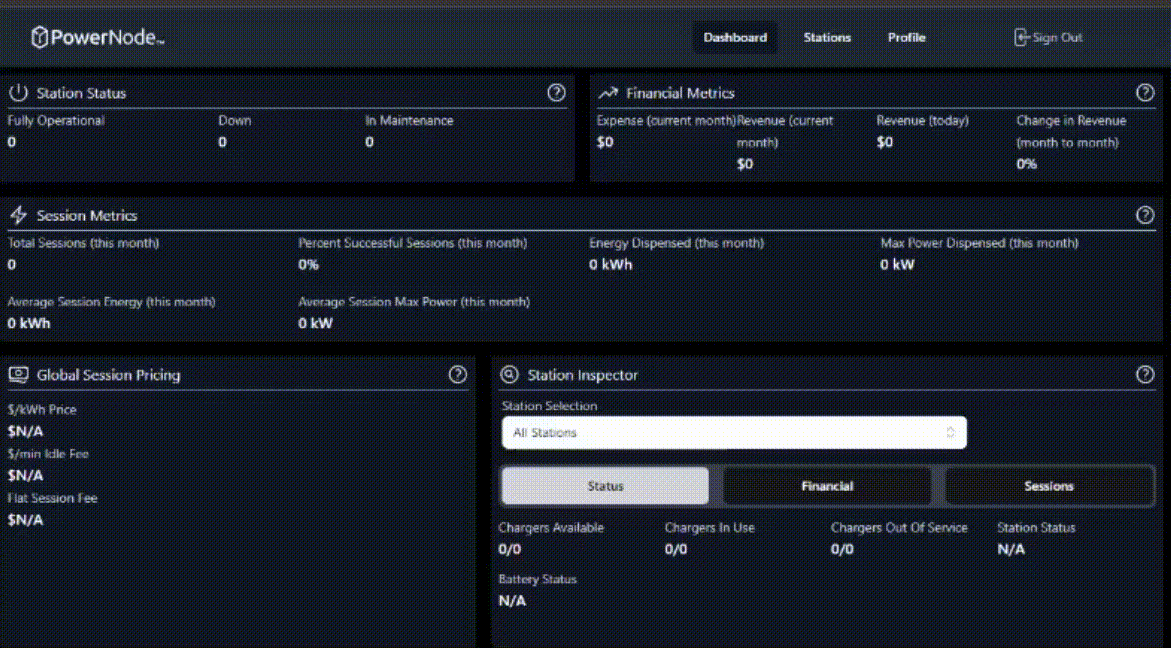 Dynamic Load Optimization
PowerNode-OS maximizes your C-store charging station profit with autonomous load prediction, load management and tariff optimization. It provides optimal control strategies over advanced electronics in a dynamically changing environment with stochastic behavior in order to maximize your financial outcome.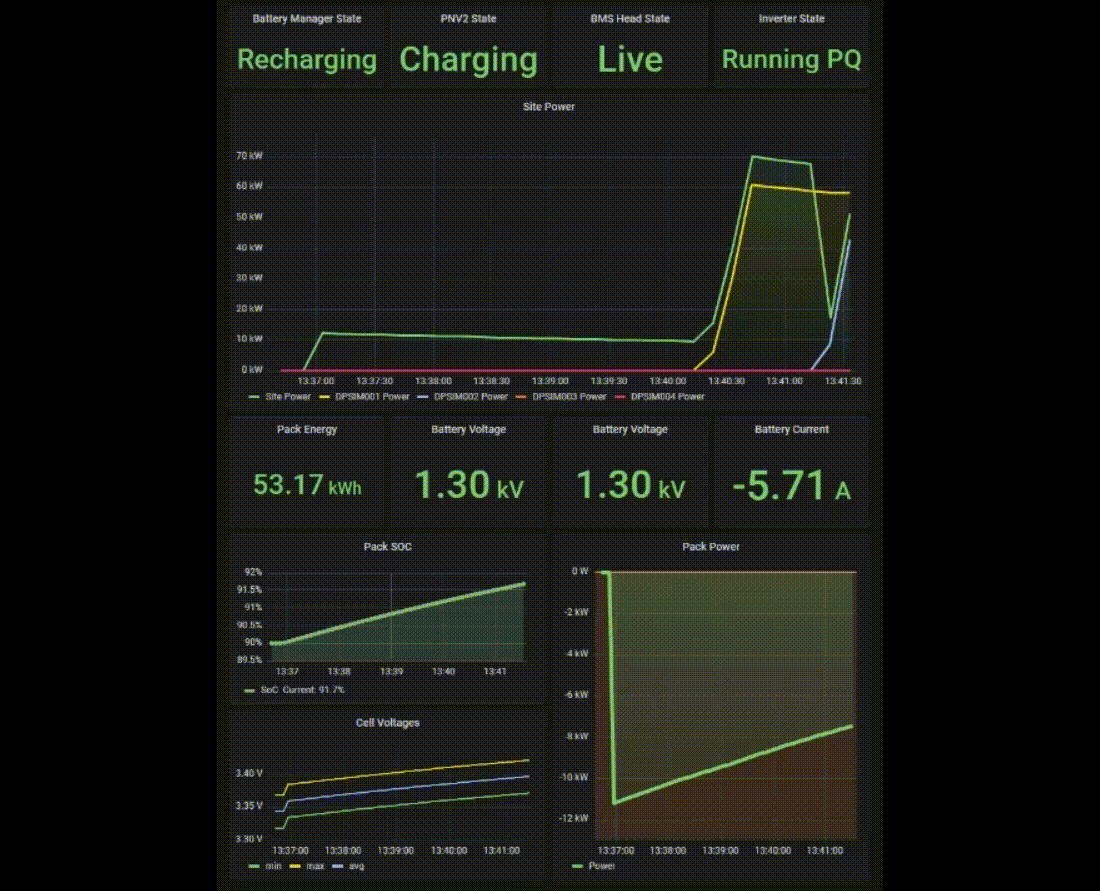 Extensible Software Platform
PowerNode-OS connects autonomous charging operations with modular and scalable hardware components, data streams and API's to provide a flexible set of solutions that provide the best financial returns and customer experience for grid congested convenience store EV fast charging stations.
It is architected for max scalability and future integrations. Rapidly adding new data streams, API's, point-of-sale systems, hardware components, and revenue generating features like demand response or store power backup is simple with PowerNode-OS.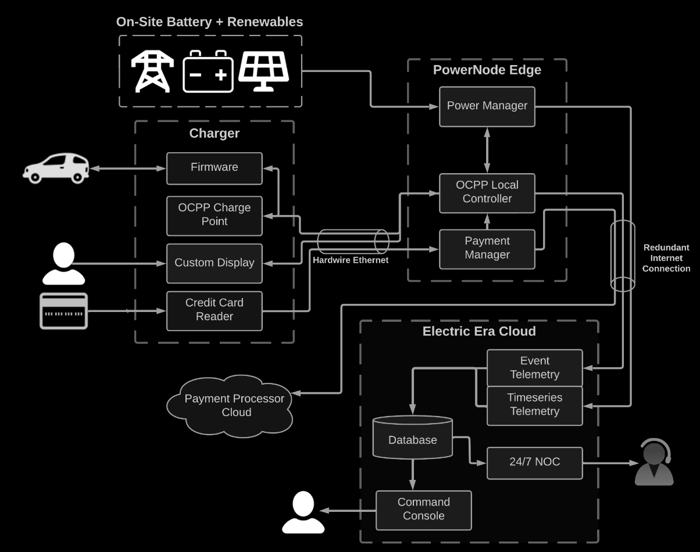 Real-Time Data & Controls Engine
Using technologies like edge computing, artificial intelligence, cloud computing and FDIR, PowerNode-OS optimizes the amount of charging sessions per day your store can support.
PowerNode's autonomous understanding, load prediction and real-time charging station software control means more drivers, lower electricity bills, and higher reliability for your C-store charging station.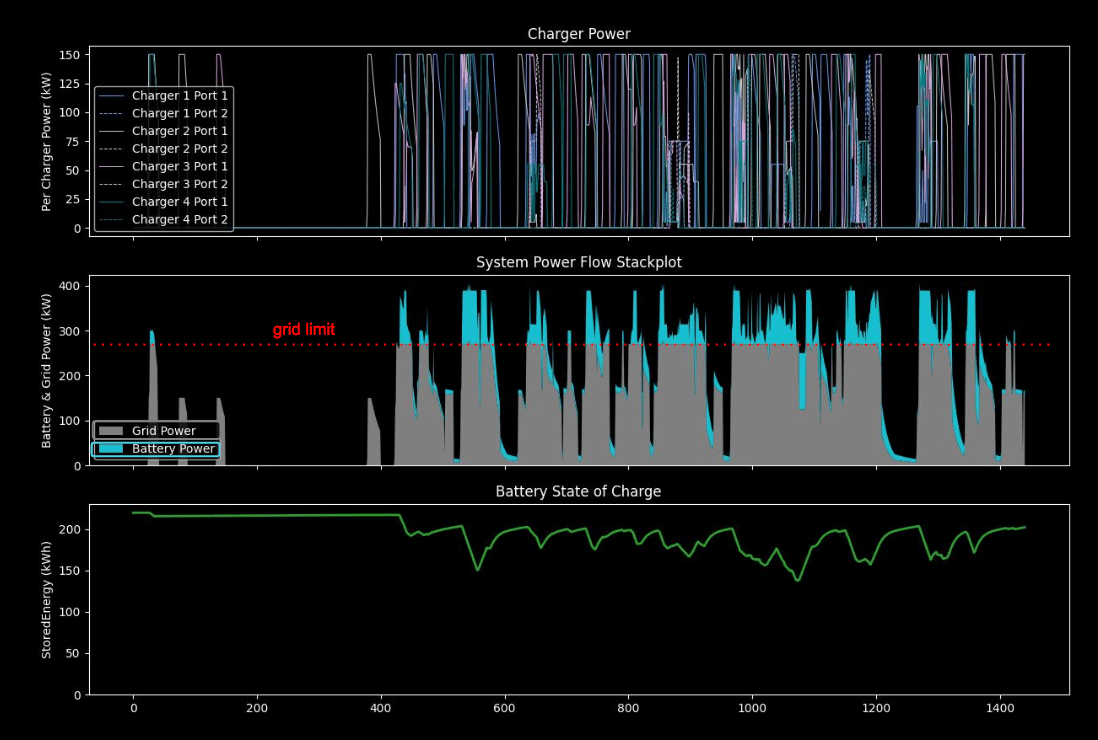 Reliable & Secure Network
PowerNode-OS is a vertically integrated software stack that enables 99.5% charging session reliability and exploits hardened infrastructure.
With direct control over transactions, hardware, & network, PowerNode solves the reliability and security issues plaguing the EV charging and energy infrastructure industries.
An ecosystem of support for your store's refill center
PowerNode unlocks additional revenue streams and loyalty programs to keep your EV driver customers coming back for years to come. Maximize your C-store revenue with the PowerNode ecosystem with our grid services, backup power storage, energy management, loyalty programs, and driver-targeted ads services.
Every PowerNode charging station also comes with the Command Console, the one-stop dashboard for your convenience store's EV fast charging station.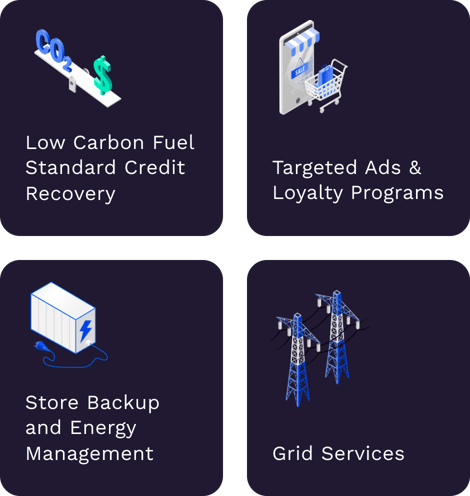 Network Operations Center & PowerNode maintenance
Every PowerNode charging station is autonomously monitored via high-rate telemetry to automatically keep your station online.
24/7 on-call operators in our Network Operations Center (NOC) monitor PowerNode in the cloud and receive priority based alert notifications.
NOC operators remotely troubleshoot priority alerts and dispatch maintenance professionals when necessary so your C-store charging station has the highest reliability.